Planned Giving
Give the Gift of Water Quality to Future Generations:  Please Consider Joining the Grand Traverse Bay Legacy Society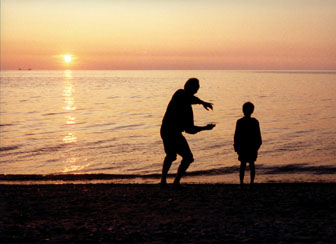 We all want Grand Traverse Bay and its watershed to be enjoyed for generations to come. Many of us in the region enjoy lakeside cottages that have been in the family for generations. When we are tending to estate planning, another gift we can give to future generations is the gift of water quality.
Please consider joining our Grand Traverse Bay Legacy Society. Members of this society leave a gift to the Watershed Center in their will.  Anyone can make a gift of any amount. A bequest is the most common form of gift . Please consult your financial advisor regarding other types of gifts, such as real estate or paid life insurance policies.
Of course, planned gifts can be kept confidential.  Please contact Donor Development Coordinator Jonelle Bowers at jbowers@gtbay.org or 231.935.1514 ext. 5 for more information.